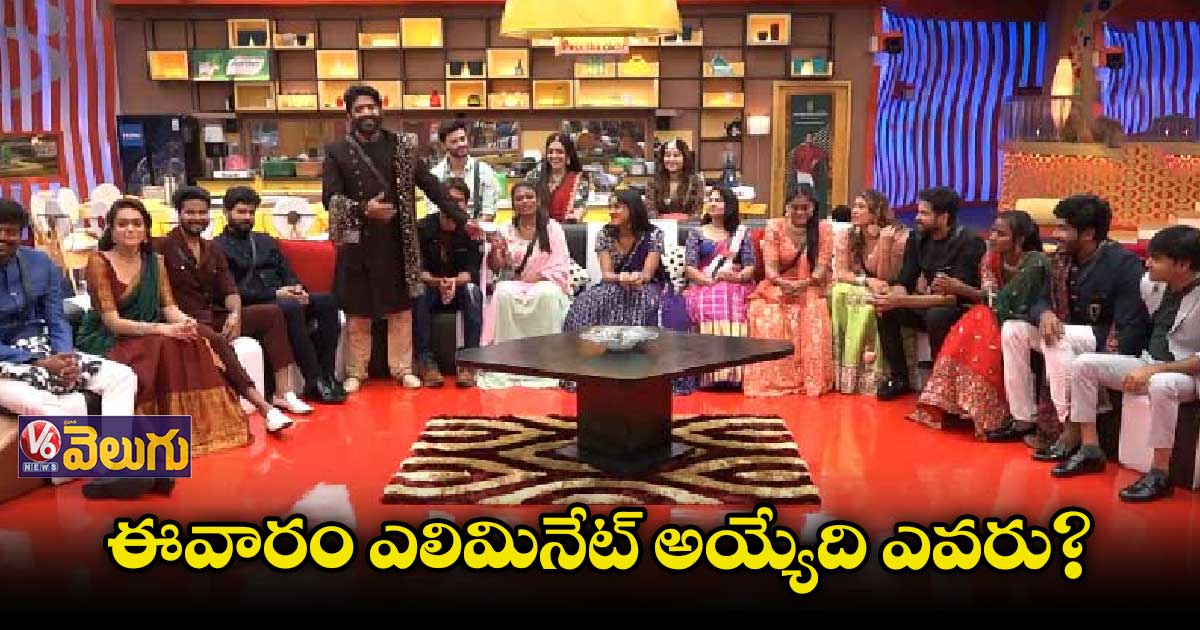 The weekend has arrived. Nagarjuna came. The audience waits for this episode all week. Contestants also weigh. If not a bit scary. Because they don't know what kind of class Nagarjuna will take and what kind of punishment they will give for their mistakes throughout the week. And how are the nag reactions this week? Who got the praise? Who got warts?
What did Adireddy do? Why did Surya do it?
Nag spoke to the audience for a while as the episode started. They asked the audience that I have cooked myself, do I throw it away as food waste? They said no. He said that it is not correct, so let's give punishment to those who did that. There are many miracles like a girl talking about her age, Geethu crying, Baladitya getting angry, the housemates said let's not talk about them. First they started about Aadi. They showed a video of Surya dropping rice, saying, "What can you eat without giving punishment if you drop food?" When asked if he knew this matter, he said he did not know. After that Surya was raised and the class was full of laughter. If you get angry at Arohi, throw rice, do you know how many people there are, if everyone is hungry, it is right to do like you, he said a little strongly. Arohi scolded saying that it is wrong to go aside without eating, and it is even more wrong for you to drop it. When the new captain asks Keerti what is the punishment, she says not to talk to Arohi for a whole day. Nag admitted that. The old captain entrusted Adi with the responsibility of keeping her motionless and speechless. Srihan was also severely criticized for talking about his age. He said that even after knowing that he was hurt, he continued to argue. He was angry with Inaya that how can you talk about body shaming for a small word. You will be fine, get rid of your complex, he said. Weak also used my father's voice, he used it as an advantage and motivated us to overcome weaknesses. They think that Chanti is bigger than everyone else but Srihane is bigger than everyone else and they laugh for a while.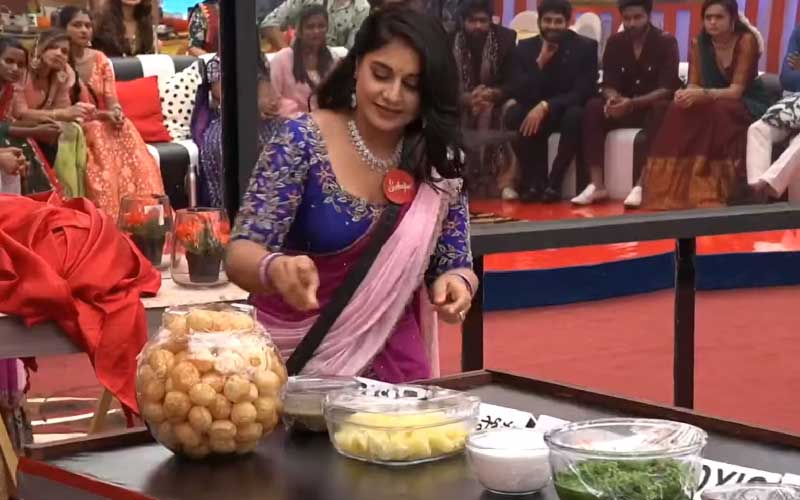 Srisatya is the best.. all of them are the worst
Nag criticized Baladitya's playing style this week too. He was given zero points as the way he played was not good at all. He highlighted his anger and talked about it. Laughed. After that he also talked about Geethu crying. He says why did you cheat on Geetu, you are the only one she feels like a family member. He asked Geetu to forgive her but she said no. Raj was asked why do you take tips in the hotel as a customer. You are playing well but you should improve a little more, he praised Sudeepa saying that you have become much better. Rohit said that Marines should play better. They made a mistake saying that Chanti did not actually play the game. They concluded that Inaya's game was also not that good. He said that Surya and Arohi played somewhat well. Revanth was appreciated for playing very well. They will also make him a seaman. Srisatya said that the game is also super. Both of them were tipped at the rate of one thousand rupees. Faima was also appreciated. Faima said that if Arjun Kalyan's style of play is wrong, it is his style, he gives it to whoever he wants, there is nothing wrong with that. Keerthi wishes for becoming the captain. But using the word cabaret dancer is not correct. He said that he is cutting some of the tip for that. After that, Kirti cried in that gap when she gave a break. She put her eye on the pot of water on her scalp saying that everyone is appreciated, even if I tried so hard, she didn't say a single word while appreciating. Nag saw that and asked what happened to you. I guess you can do better, you don't have to ask me the day you do it, I appreciate it.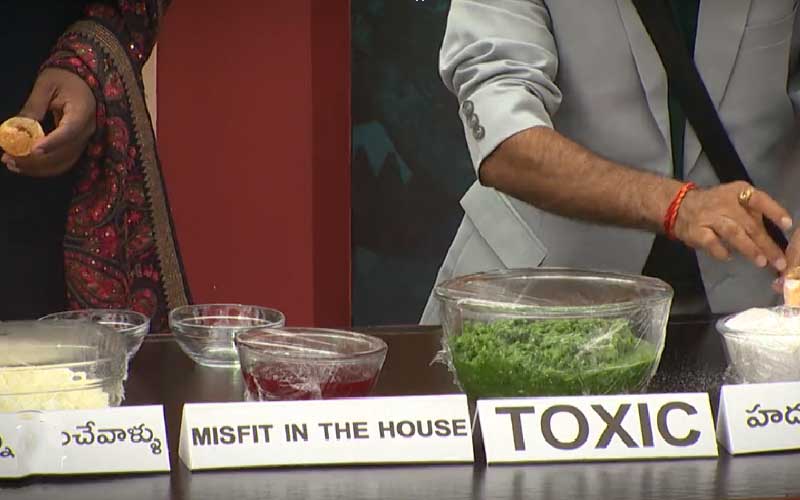 Chanty.. What happened like this!
We will continue to see how dull Chanti is in the game. Every time he escapes by telling a story. If Nag asks on the weekend, he will show me where I am from here. He sang the same song this week too. But he did not get the usual shock. There are four people who gave nog zero points for not playing the game well. Tell me who is the best week. Those who got the most votes were said to be ineligible to be the captain for the entire season. Others got less votes. Inaya and Chanti got equal votes. Nag asked the captain to name one of them. She said Chanti's name. He said that whatever I do, I will do it for the cameras, which I don't like. Nag confirmed that you cannot be the captain until you stay in the house. But then Chanti pulled his hair for a long time about this reason. He asked everyone, "Did you hear me?" In the end, he asked Keerti if she would believe if someone told her that she was like me. She said if you prove that you are not saying that then I will not be the captain for the whole season. It seems that such twists have been planned to make the boring season interesting.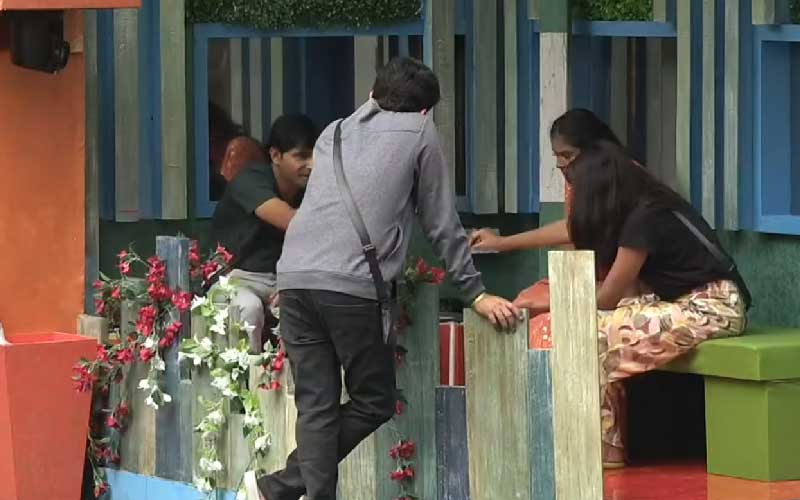 This chat.. very hot
Nag opened a chat bhandar in Bigg Boss house today. Pani puris are placed on a table. Some ingredients have also been added. They put various ingredients like water to symbolize lack of personality, kakarakaya juice to say toxic, potato for lazy people, salt for those who need to be under control, chili sauce for those who are rude, and onions for those who cry. To whomever you want to give any tag, add that substance to the puri. Many found Geethu to be a liar. One said she was very rude and another fed her pani puri to keep her under control. Srisatya also wants to be spoiled. Geetu concludes that Srihan is toxic and Inaya means Chanti is most toxic and cunning. Raj said that Adireddy is lazy. Faima put onion puri saying that Baladitya made her cry. Srisatya says that Revanth is making her cry so much that Srihan means Arohi Rude. Here too Surya showed a bit of over-intelligence. He put water in the puri and gave it to Baladitya. What is it, does it mean that he has no personality.. He is going to say something that I have given this in a positive way. Nag did not accept it.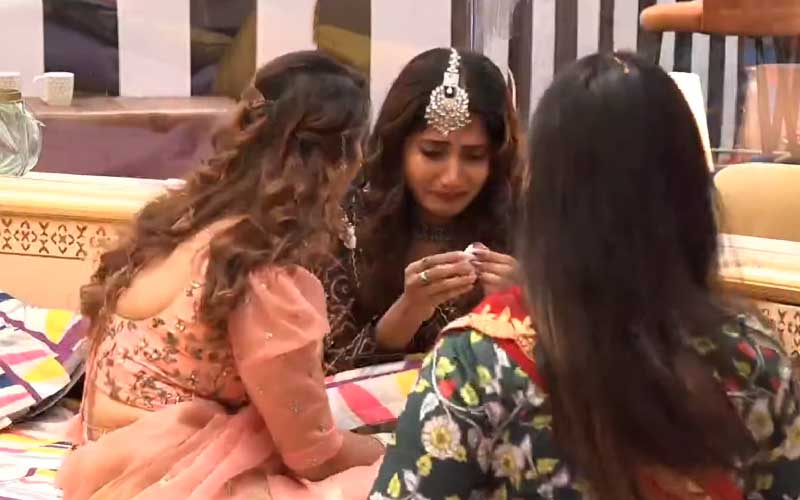 All in all the weekend episode was interesting with few classes and a little heavy doses. Nag asked about Bujjamma who was crying thinking about the sunset and Arohi about Nandu. Arohi who spoke about their relations tried to cover it by saying that everyone will get clarity on our matter. But tomorrow it sounds as if a hunt is going to fall on Arohi. In fact, there was a strong campaign that Vasanthi and Arjun Kalyan would appear. Meanwhile, whispers started that Arohi was being sent. There is a reason for that. In the case of Surya, there are strong comments that her behavior is going wrong and it is because of her that Surya is not able to play properly. To correct this, it is said that the organizers have taken this decision to prove to the court that there is no such thing in Bigg Boss. Let's see how true this is and who will be the victim. Another thing is that the special episode of Vijayadashami will be aired tomorrow. So the game, nag hunting starts at six o'clock.
.