Tazaa News latest news updates,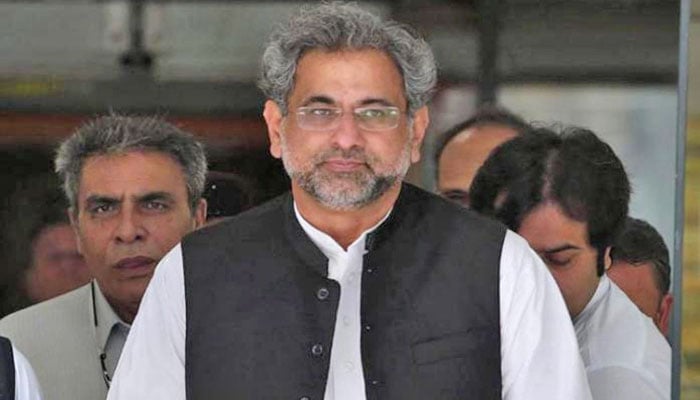 The Islamabad Accountability Court quashed the arrest warrants of former prime minister, PML-N leader Shahid Khaqan Abbasi and Uzma Adeel in connection with LNG.
In the accountability court of judge Nasir Javid Rana, a request was sent to cancel the arrest warrant on behalf of the lawyer Zafarullah Shahid Khaqan Abbasi.
Lawyer Zafarullah took the position in the application that Shahid Khaqan Abbasi is coming to the court, he is on his way, there is a little delay in reaching the court.
Defense lawyer Zafarullah also said in his application that the court issued a warrant for Shahid Khaqan Abbasi's failure to appear on time.
Nasir Javid Rana, the judge of the Accountability Court, while accepting the request of the lawyer Zafarullah, canceled the arrest order of Shahid Khaqan Abbasi and Uzma Adil.
Earlier, the same accountability court today issued arrest warrants for Shahid Khaqan Abbasi and Uzmi Adil in reference to LNG.
The court issued a sentence of arrest without bail for Shahid Khaqan Abbasi's failure to appear.
.