Tazaa News latest news updates,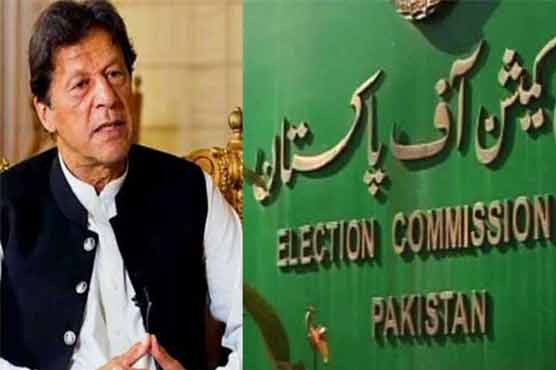 Lahore: (Web Desk) In the High Court of Lahore, a petition against the action of the Election Commission to remove Imran Khan from the post of party chairman was decided for consideration.
Based on these details, a bench of more than 5 people headed by Judge Shahid Bilal Hassan of the Lahore High Court will hold a hearing on January 30. Other members of this collegium include Shahid Karim, Justice Javad Hasan, Justice Shams Mahmud Mirza and Justice Shahram. Sarwar Chaudhry, Justice Jawad Hasan.
Earlier, the Lahore High Court had constituted a full bench to hear Imran Khan's petition against the action of the Election Commission.
Justice Jawad Hasan of the Lahore High Court recommended a larger bench.
The Election Commission of Pakistan issued a statement to Imran Khan regarding the dismissal of the President of Pakistan Tehreek-e-Insaf.
It is worth mentioning that the Election Commission disqualified Pakistan Tehreek-e-Insaf Chairman Imran Khan from participating in the Tosha Khana case. The five-member panel, headed by Chief Election Commissioner Sikandar Sultan Raja, made a unanimous decision.