Tazaa News latest news updates,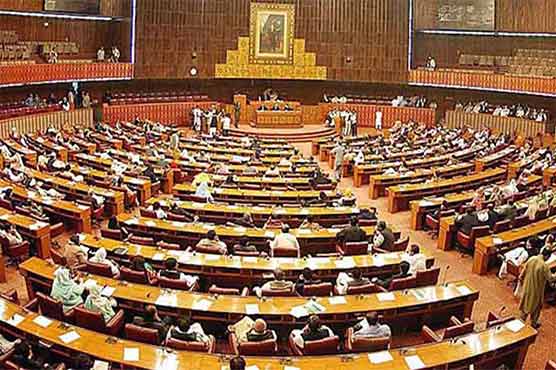 ISLAMABAD: (Web Desk) The National Assembly Secretariat has decided not to allow 43 members of the Pakistan Tehreek-e-Insaf (PTI) to enter Pakistan.
It should be noted that on January 24, the Speaker of the National Assembly accepted the resignation of 43 other members of the Tehreek-e-Insaf against which PTI had filed a petition in the Lahore High Court and accepted the party's position of resignation. therefore, the requirements of the law were not fulfilled.
The Lahore High Court yesterday stayed the Election Commission's order canceling the notification of 43 Members of the National Assembly (MNAs) and also ordered that by-elections in 43 constituencies be suspended until further notice.
Now the sources of the Secretariat of the National Assembly say that the decision of the High Court of Lahore has not been reached, the court has suspended the decision of the Election Commission, the decision of the president should be replaced.
According to the sources of the Secretariat of the National Assembly, a group of lawyers will be consulted on this matter, the strategy will be developed in the light of the previous decisions of the Islamabad High Court.