Tazaa News latest news updates,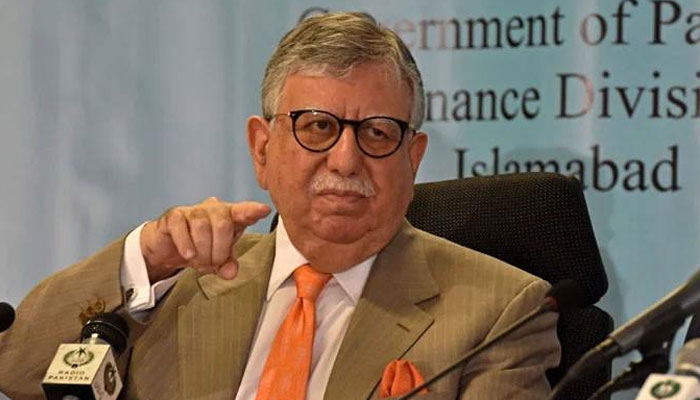 Federal Minister of Internal Affairs Rano Sanoullah said that the government allowed the arrest of the former Minister of Finance Shavkat Tarin.
Talking to the media in Karachi, Rano Sanullah said that we are working day and night for the development of Pakistan and some politicians are carrying out their dirty plan, Imran Khan has been carrying out his dirty program for three and a half years.
He said that Imran Khan made an agreement with SBP, after which we reached here.
The Federal Minister of Internal Affairs said that the investigation against Shavkat Tarin has been completed and the government has given permission to arrest him. FIA has asked for permission to arrest Shavkat Tarin.
Regarding the issue of PML-N and People's Party calling each other a thief and now Imran Khan a thief, Rana Sana said that earlier we were both wrong, we spoke against each other, now we understand the truth of both. we.. The one who is called a thief is a real thief and the real thief is Imran Khan Niazi.
It is worth noting that yesterday the Federal Investigation Agency (FIA) decided to initiate legal proceedings against the former Minister of Finance Shavkat Tarin after investigating the whistleblowing related to the transactions of the International Monetary Fund (IMF) and requested the Ministry of Internal Affairs to ask permission to stop.
.