Tazaa News latest news updates,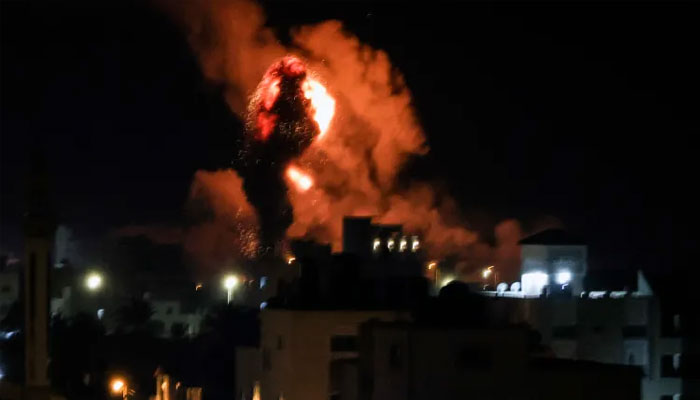 Gaza is bombed by the Israeli army.
According to foreign media reports, the Israeli army bombed the Gaza strip on Monday morning, and the Israeli authorities claim that Gaza was bombed after a rocket was launched from the Palestinian territory.
According to media reports, several explosions occurred in the Gaza Strip early Monday morning, but no casualties have been confirmed so far.
In this regard, the Israeli army says that it has attacked an underground site in Gaza, where Hamas kept weapons for preparing rockets.
Israel's military claimed the attacks were in response to rocket attacks on Israel from Gaza on Saturday.
On the other hand, the Palestinian authorities have not confirmed any rocket attack from the Gaza Strip.
The Palestinian Red Crescent says one Palestinian has died in an Israeli military operation in the occupied West Bank.
.