Tazaa News latest news updates,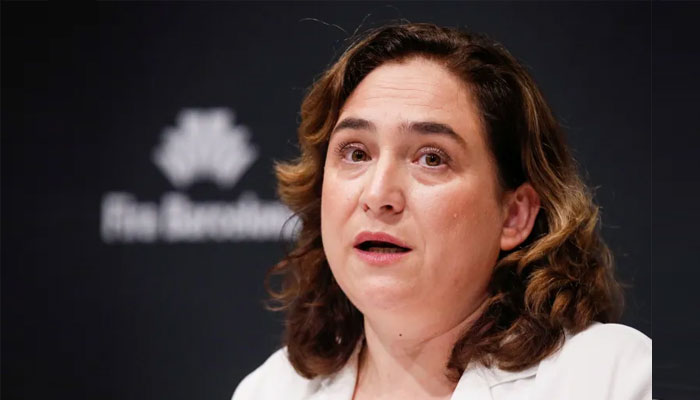 The right-wing mayor of Barcelona, ​​Spain, has temporarily cut ties with Israel over human rights violations in Palestine.
The mayor of Barcelona, ​​Ada Colao, has written a letter to the Prime Minister of Israel, Netanyahu, that the Barcelona City Council will terminate its relations with Israel until the systematic violation of the human rights of the Palestinian people by Israel does not end.
He wrote that we have decided to sign a fraternal agreement with the Israeli state institutions and the Tel Aviv City Council, until the end of the systematic violation of the rights of the Palestinian people by Israel in accordance with international laws and resolutions of the United Nations. ).
The mayor of Barcelona wrote that we cannot sit quietly, this boycott will not affect the citizens of Israel and Palestine, who are engaged in efforts to establish peace in the Middle East.
Ada Colao, the mayor of Barcelona, ​​said that the city council itself cannot interfere in international affairs, but this decision to cut ties with Israel was made based on a petition written by 100 groups and 4,000 people.
He said the International Justice Organization, a federation of more than 100 non-governmental organizations, had asked Barcelona to cancel the solidarity agreement with Tel Aviv in response to Israeli airstrikes on Gaza in May 2021.
On the other hand, the spokesperson of the Ministry of Foreign Affairs of Israel expressed dissatisfaction with the actions of the mayor of Barcelona, ​​calling it against the wishes of the citizens of Barcelona.
After the measures taken by the mayor of Barcelona, ​​the parties included in the coalition government of the left party of Barcelona have also expressed their concern, but the Spanish government has not yet reacted in this regard.