Tazaa News latest news updates,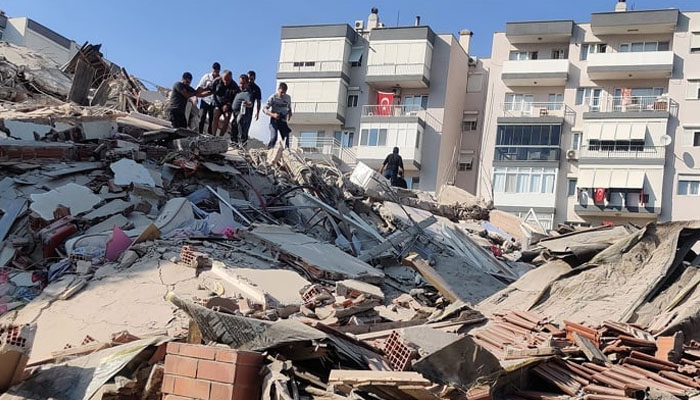 As a result of the 7.8-magnitude earthquake, it caused a lot of destruction in Turkey and Syria, more than 5,600 buildings were damaged in both countries, and the number of victims exceeded 4,300 people.
According to reports, more than 2 thousand 921 people have been killed and 14 thousand 483 injured in Turkey, while the number of people killed in Syria has reached 1 thousand 420 people and more than 21 hundred people have been injured.
Strong shocks from yesterday's earthquake were felt within a minute, followed by 120 aftershocks, and a state of emergency has been imposed across Turkey due to the natural disaster.
Schools in the affected areas were closed until February 13 while authorities appealed for international aid.
According to the Turkish media, after an emergency incident, following a fire in a natural gas pipeline in Turkey's Hatay region, civil flights have been suspended at Gaziantep and Hatay airports.
The earthquake measured 7.8 on the Richter scale, and its epicenter was 23 km south and 17.9 km deep. The earthquake is the worst disaster in 100 years in both countries and the biggest natural disaster in Turkey since 1939.
Apart from Turkey and Syria, the earthquake was also felt in Cyprus, Greece, Jordan and Lebanon, but no casualties were reported from these countries.
.