Tazaa News latest news updates,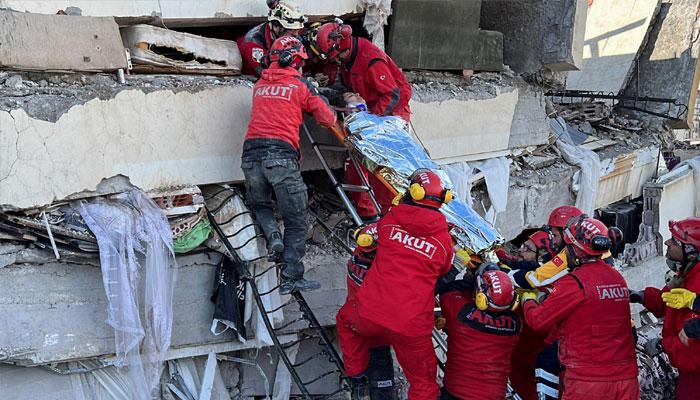 The number of victims of the February 6 earthquake in Turkey and Syria has exceeded 36,000.
According to the report of the foreign news agency, 31 thousand 643 people were killed in Turkey and 4 thousand 614 people were killed in Syria, and the total number of those killed reached 36 thousand 257 people.
The process of searching for people from the ruins of earthquake-damaged buildings continues, and in Turkey, a 7-month-old child was pulled out from under the rubble after 140 hours, and a 13-year-old girl was also brought out. after 136 hours from the ruins, another building. A 70-year-old Turkish woman was brought out from under the ruins.
A 6-year-old girl was rescued alive after 178 hours in Adi, Yemen, Turkey.
Turkish authorities said that more than 2,000 aftershocks occurred after the earthquake.
On the other hand, the Ministry of Justice of Turkey has arrested 12 people while issuing an order to arrest people involved in illegal constructions.
It is worth mentioning that 6,000 buildings were destroyed due to the February 6 earthquake in Turkey. In this regard, the World Health Organization says that 26 million people were injured in both countries.
The United Nations has expressed concern that the number of victims of the earthquake in Turkey and Syria may double.
The Secretary General of the United Nations requested the Security Council to allow the opening of cross-border aid centers between Turkey and Syria.
.