Tazaa News latest news updates,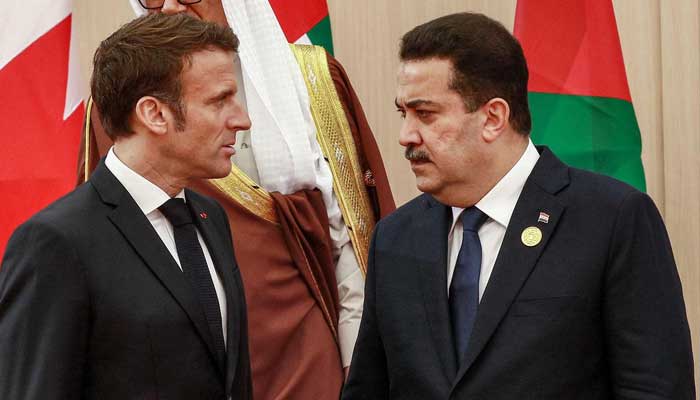 Iraqi Prime Minister Mohammad Shia al-Sudani arrived in France and will discuss security and energy issues with President Emmanuel Macron.
Sudan's prime minister has said he wants to push for deals between oil-rich Iraq and France.
He said that he wants to take practical steps in the agreement between the two countries, especially in the fields of transportation, energy and investment.
French company Total Energies signed a $10 billion contract with Baghdad in 2021, but work on several projects has yet to begin.
Among these agreements, there is also a contract for the construction of oil and gas processing plants capable of generating electricity, while a 1000 megawatt power plant is also being built.
Despite having huge oil and gas reserves, Iraq's electricity system is in a state of disrepair and there are long hours of load.
Neighboring Iran supplies about a third of Iraq's electricity and gas needs, but Baghdad is striving to become energy independent.
.