Tazaa News latest news updates,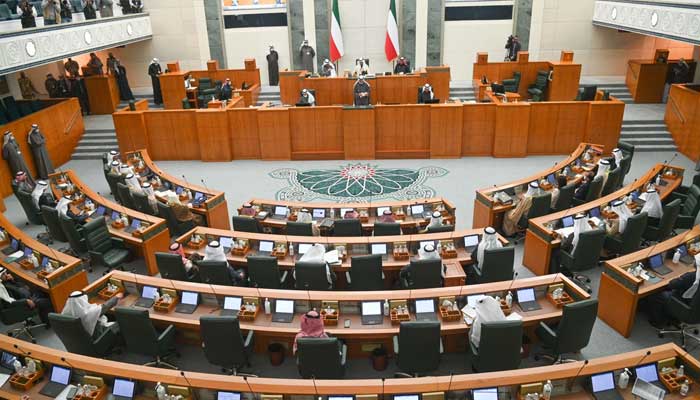 The Kuwaiti government resigned three months later due to political conflicts.
According to Al-Jazeera TV channel, Sheikh Ahmad Nawaf Al-Sabah, the Prime Minister submitted the resignation of his cabinet to the Crown Prince.
Most of the responsibilities of the Emir of Kuwait are held by the Crown Prince Sheikh Mashal Al-Ahmad Al-Sabah, who introduced Sheikh Ahmad as the country's prime minister last year and dissolved the previous parliament and held early elections.
Tensions flared again between Kuwait's elected parliament and the government sworn in in October.
Members of parliament were trying to approve the law on debt relief, according to which the government will pay off the personal debts of citizens.
Member of Parliament Shoaib Al Moizri, Chairman of the Economic and Economic Affairs Committee of the Parliament, said that the debt relief plan will remain until the government officially announces the increase in salaries, pensions and social payments in this country.
.