Tazaa News latest news updates,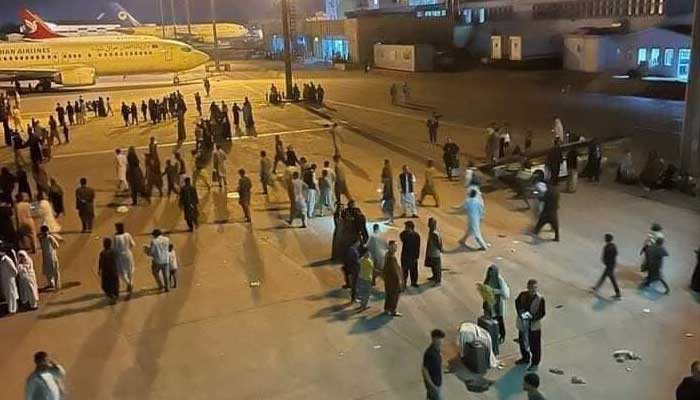 Thousands of Afghan citizens arrived at the Kabul International Airport after hearing the news about sending flights to the victims of the earthquake.
A rumor spread in Afghanistan that the government is sending relief materials and volunteers to Turkey for earthquake victims.
At 8 o'clock on Wednesday night, the main highway leading to the airport was full of cars and pedestrians, causing traffic jams.
Salahuddin, the son of a civil servant, said Taliban security forces dispersed the crowd with aerial fire, half of whom were on their way to Kabul airport.
According to him, Salahuddin was also on his way to the airport, but he got stuck in the traffic because the security forces were loading the cars while pushing passers-by and asking them to go back.
At 23:00 Khalid Zadran, the spokesman of the Kabul police, broadcast a video statement and instructed the citizens not to listen to rumors. He said that citizens arriving at the airport should return.
.