Tazaa News latest news updates,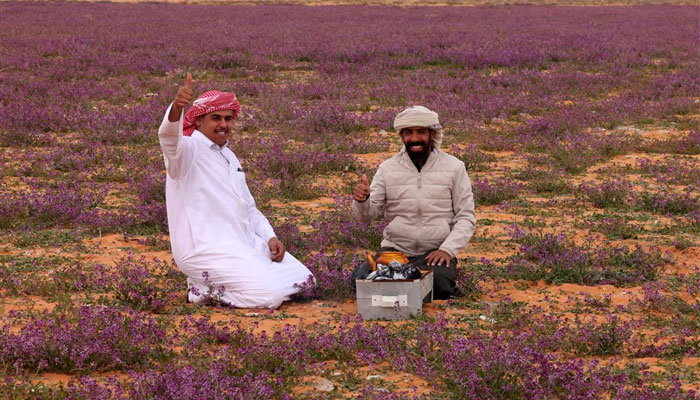 Abnormal rains have covered the Saudi Arabian desert with purple flowers, after which many tourists flock to southern Saudi Arabia to see these enchanting sights.
According to a foreign news agency, Muhammad Al-Mutairi traveled 6 hours from his hometown to see this unique natural scene.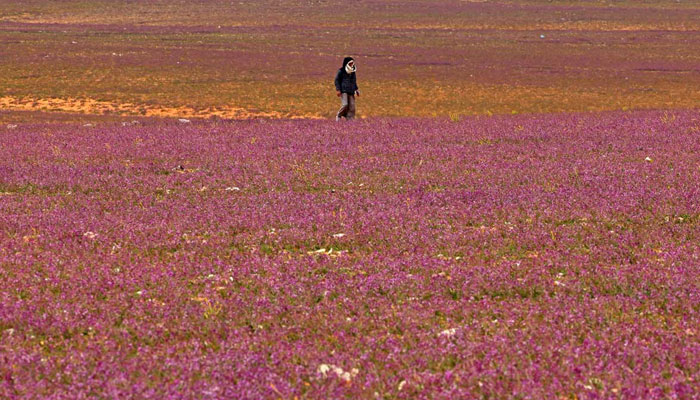 On the other hand, a 50-year-old retired teacher, who visited this desert surrounded by purple flowers, says that he cannot expect anyone in Saudi Arabia to know about these flowers, known in Arabic as wild lavender. the smell of these flowers perfumes the soul.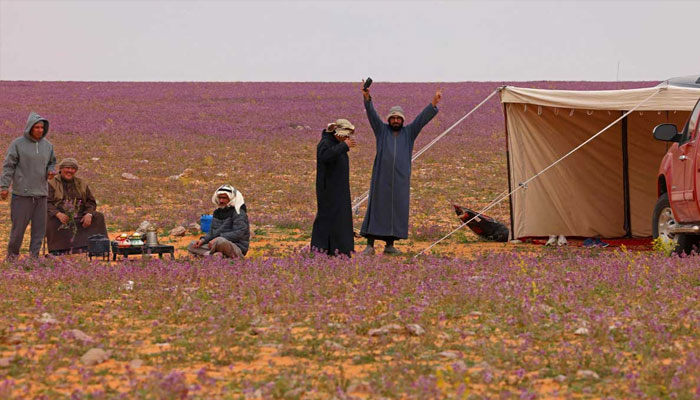 Nasir Al-Karani, who came to see this beautiful natural scene, is also among those who traveled 770 kilometers to Saudi Arabia. This 55-year-old businessman said that this scene is seen 15 to 20 days a year. continues.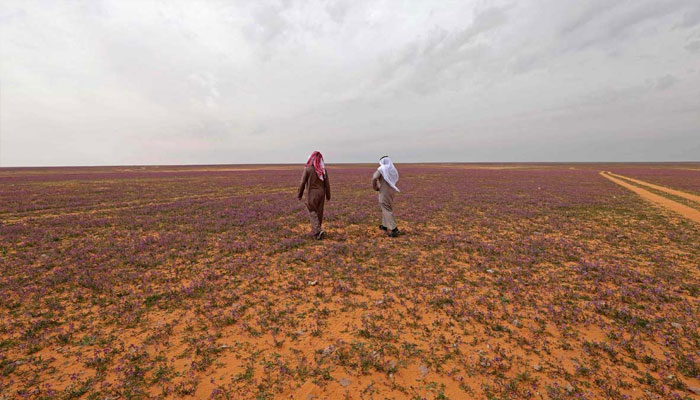 .