Tazaa News latest news updates,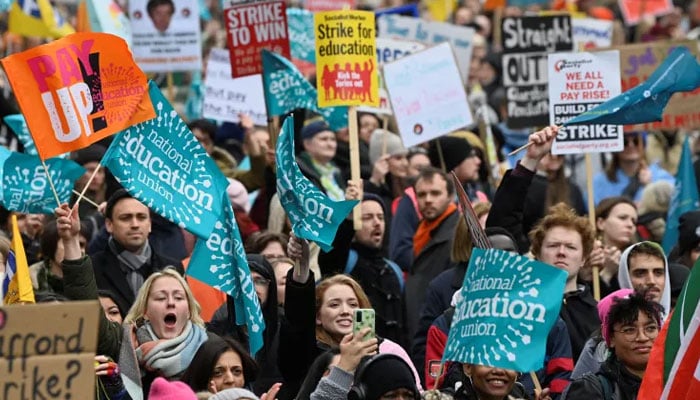 In Britain, 500,000 workers in 124 government offices, including teachers, ambulance, train, bus and Border Force workers, have gone on strike to demand a pay rise.
According to foreign media reports, the season of strikes continues in Britain, 500,000 people have gone on strike in 124 departments, including teachers, ambulances, trains, buses and border guards.
Protesters demand the government to increase their salaries.
According to reports, schools, universities, trains and buses across the UK have been badly affected due to the public sector strike.
According to reports, more than 75 protests were held across the UK, more than 400,000 teachers went on strike, around 85 percent of schools and 150 universities were partially or completely closed.
The union has warned that the government must provide funds or face strikes and other measures.
.