Tazaa News latest news updates,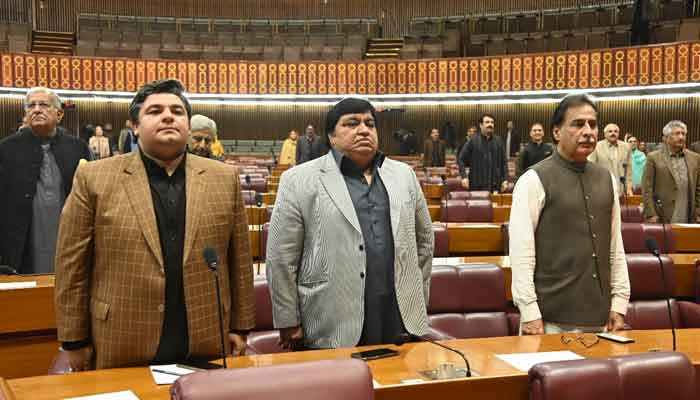 The National Assembly has adopted the supplementary finance law for 2023 with a majority of votes.

In a meeting of the National Assembly presided over by Speaker of the National Assembly Raja Parvez Ashraf, Finance Minister Ishaq Dar proposed some more amendments to the Additional Finance Amendment Act 2023 after a discussion on supplementary finance.
Ishaq Dar told the House that the excise duty on business class flights abroad has been increased, the excise duty on a business class ticket to South America has been fixed at Rs 2.5 million.
The Minister of Finance further said that the excise duty for business class and first class tickets to Africa and the Middle East is 75 thousand rupees and the excise duty is 150 thousand rupees for air tickets from European countries.
He told the National Assembly that the trade and first-class duty for Middle Eastern and Asian countries is set at 150,000 rupees.
Later, the National Assembly passed the Finance Supplementary Bill 2023 by a majority, after which the Speaker adjourned the session until 4:00 PM on Wednesday.
We remind you that a few days ago, Finance Minister Ishaq Dar presented the 2023 supplementary finance bill in the National Assembly and the Senate. Meanwhile, a violent protest was also recorded in the Senate by the opposition Pakistan Tehreek-e-Insaf.
.