Tazaa News latest news updates,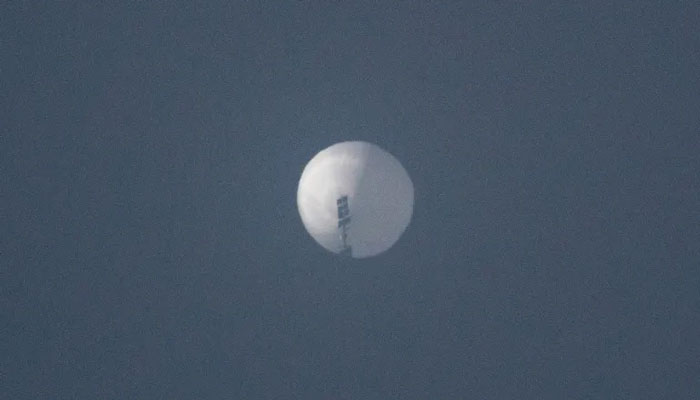 The US Department of Defense said it was tracking a suspected Chinese spy balloon that flew over US airspace, but decided to shoot it down for security reasons.

Pentagon officials said the balloon had been under surveillance since it entered American airspace a few days ago.
According to authorities, this balloon is controlled by various methods, including aircraft.
Flights from Billings Logan Airport were suspended as a precaution on February 1 when a balloon recently passed over Montana.
He said that currently the balloon is flying at an altitude that is well above the air traffic corridor, while not posing a danger to people on the ground.
He said that such activity of balloons has been observed for the last few years.
Following the Pentagon's statement, Canada's National Defense Agency also released a statement about the balloon, saying it was under surveillance.
On the other hand, China has also shown its reaction to it.
The spokesperson of the Chinese Foreign Ministry said during a press briefing that the authorities are investigating the matter and will refrain from making any decision until the facts become clear.
The spokesperson said that we are trying to understand this issue, taking into account the relevant reports.
The spokesman said that China is a responsible country and we act according to international laws, we have no intention to violate the sovereignty and airspace of other countries.
.