Tazaa News latest news updates,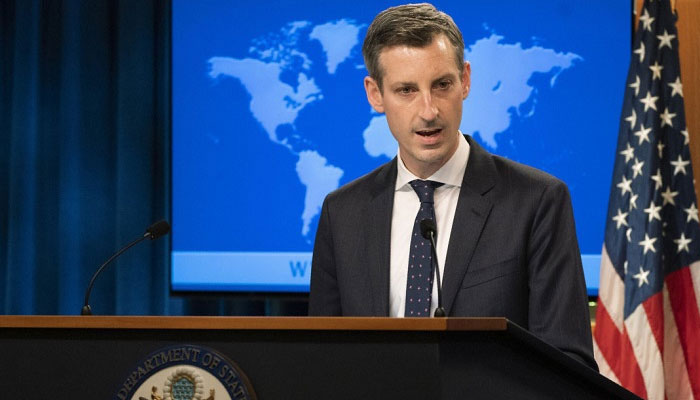 Washington: The US has strongly condemned the attack on the Karachi Police Headquarters (KPO).
US State Department spokesman Ned Price said in a statement that the US strongly condemns the terrorist attack on the Karachi police headquarters.
The spokesperson of the US State Department said that Pakistan stands with the people of Pakistan in the terrorist attack, violence is not the answer and it must stop.
Ned Price said his condolences to the families of those killed in the attack and sympathies to the injured.
.