Tazaa News latest news updates,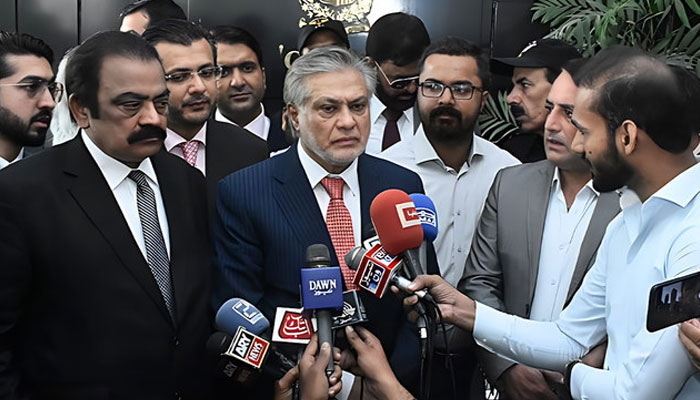 ISLAMABAD: Ishaq Dar, Minister of Finance, said that today he will give good news about the negotiations with the IMF.
In an informal conversation with media representatives after a ceremony in Islamabad, Ishaq Dar said that he is meeting with the representatives of the International Monetary Fund and negotiations with them are underway.
The Minister of Finance said that there is no disagreement with the IMF, today the final round with them continues, today he will give good news regarding these negotiations.
.