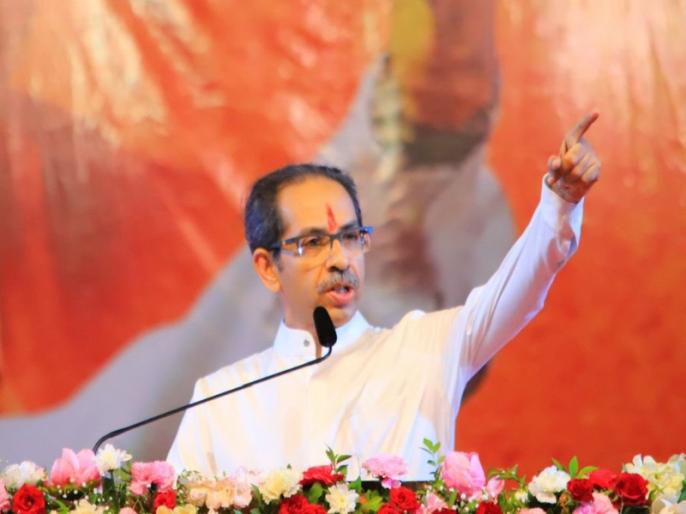 Mumbai: After the rebellion of 40 MLAs and 12 MPs including Eknath Shinde, the leakage in Shiv Sena does not seem to be stopping. In this, the Shinde group is getting a lot of support from across the state. For the first time since Eknath Shinde's rebellion, Uddhav Thackeray publicly addressed a gathering of group leaders at Goregaon in Mumbai. On this occasion, Uddhav Thackeray pointed out that Mumbai was saved by criticizing the BJP and the Eknath Shinde group and reading about the works done for Mumbai during the Corona crisis.
During Corona period, many countries of the world did many things to fight Corona. Many things were done first to save our Motherland Mumbai. Corona has been brought under control in places like Dharavi. Hundreds of covid centers were set up in just a few days. Mumbai's model has been praised by the Judiciary at the international level as well. But these BJP people only kept on criticizing. Shiv Sainik ran first to work for Mumbai and for Mumbaikars. Uddhav Thackeray claimed that he is not from BJP.
There was pressure from the center for many things
There was pressure to do many other things during the Corona period. But some tough decisions were taken for Corona and its control. I took his bitterness on occasion myself. Opponents said they did not go out of the house, but I was the one who gave such advice to escape from Corona. Uddhav Thackeray mentioned that Mumbai was saved from Corona. Also many states of the country had a bad situation. Uddhav Thackeray also said that it should not have happened.
Meanwhile, Uddhav Thackeray challenged the Shinde group to come out of the boxes first and then talk about corruption. Uddhav Thackeray also reiterated that the Dussehra gathering will be held at Shivtirtha as per Shiv Sena's tradition. Talking about Sanjay Raut, everyone has gone to Mindhe Shinde group. However, Sanjay Raut is fighting loyally. Moden will not bend, this is their determination. That is why a reserved chair has been kept here for them, said Uddhav Thackeray while speaking on this occasion.
Web Title: shiv sena uddhav thackeray criticized bjp and central modi govt over corona situation by goregaon mumbai melava
Get Latest Marathi News , Maharashtra News and Live Marathi News Headlines from Politics, Sports, Entertainment, Business and hyperlocal news from all cities of Maharashtra.
.