Tazaa News latest news updates,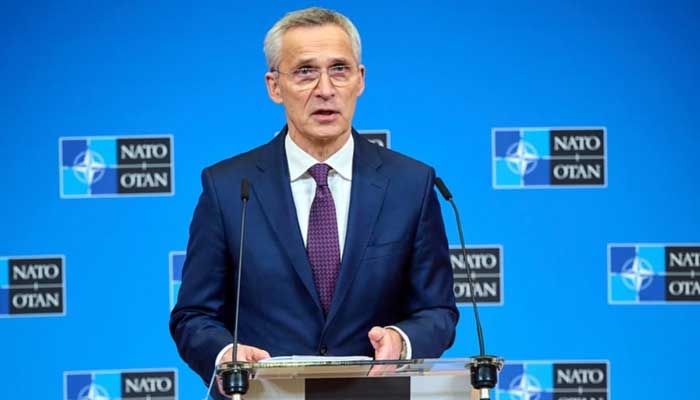 After their two-day meeting, the defense ministers of NATO countries decided to increase the protection of Ukraine, to prepare more weapons to strengthen its deterrence and defense.
This was announced by Jen Stoltenberg, NATO Secretary General, during a speech at a press conference after a two-day meeting of defense ministers at the NATO headquarters in Brussels.
He said the Union of Defense Ministers had decided to further strengthen deterrence and defence, including new guidance for NATO's defense design.
"The new defense plan is proof that we now live in a more dangerous world," he said.
Along with Russia's aggressive behavior, the continued threat of terrorism and the challenges posed by China, will lead to a change in capabilities in the coming years that will keep the defense strong and credible.
The Secretary General of NATO said that the defense ministers also discussed ways to increase the capacity of the defense industry and to replenish their stockpiles of weapons and ammunition.
He added that on Tuesday the allies met with the Minister of Defense of Ukraine Oleksiy Ryzenkov and discussed the situation on the ground and urgent military needs of Ukraine.
Stoltenberg welcomed NATO allies' pledges of support to Ukraine, including heavy weapons and military training.
He also thanked allies for their significant contribution to NATO's comprehensive aid package, which provides Ukraine with food, fuel, medical supplies, anti-drone systems and water and land bridges.
Ministers also agreed to increase support for other vulnerable partners, Bosnia and Herzegovina, Georgia and Moldova.
.