Tazaa News latest news updates,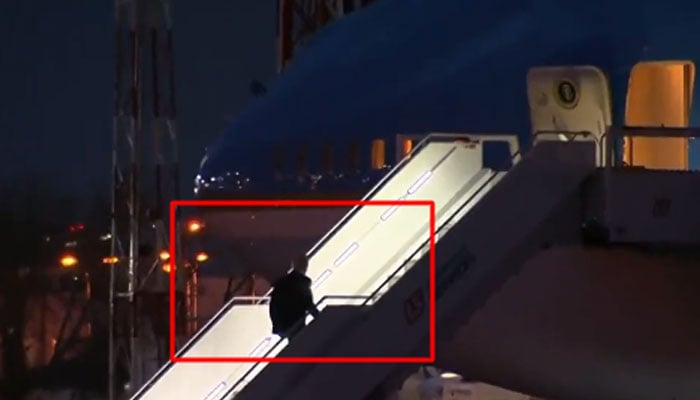 US President Joe Biden once again tripped on the steps of the plane.
According to foreign media reports, after his trip to Poland, Joe Biden was trying to climb the stairs of the plane as quickly as the young people, when his foot slipped.
In the footage that has been shared on social media, Joe Biden can be seen climbing the stairs of the plane, first stumbling and then falling, but he immediately got up and boarded the plane.
It's not the first time a US president has fallen down a flight of stairs, while Biden struggles on the steps of Air Force One just two months after taking office.
In addition, the US president also fell off a bicycle in June 2021.
On the other hand, Biden's repeated failures make it doubtful that he will run again for the presidency.
.