Tazaa News latest news updates,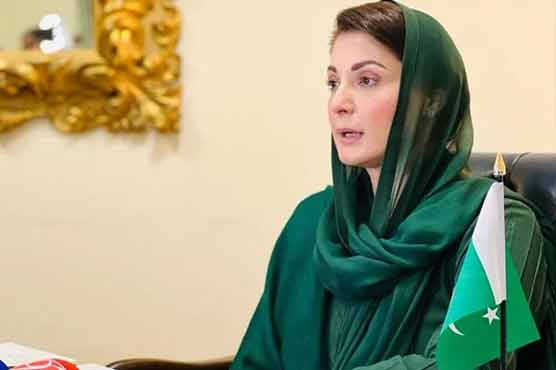 Lahore: (Web Desk) Senior Vice President and General Secretary of Muslim League-N Maryam Nawaz said that she salutes the eternal struggle of Kashmiris for freedom.
Muslim League-N Senior Vice President and General Secretary Maryam Nawaz said in a message on the social networking site Twitter that India is occupying the land but the hearts of Kashmiris are with Pakistan and brave Kashmiris are fighting for the implementation of the United Nations Charter. Yes, Kashmiris support the resolutions of the Security Council.
Maryam Nawaz went on to say that India has crossed all the boundaries of oppression in Kashmir, but the voice of freedom is getting louder instead of being suppressed. The great sacrifices made for the freedom of Kashmiris, including women and children, are unparalleled.
He said that supporting the Kashmiris until they reach freedom is a part of faith. May God raise the ranks of the martyrs and grant freedom to the Kashmiris.
In another tweet, Maryam Nawaz also posted a picture of her kissing the Kashmiri flag while expressing solidarity with Kashmiris.
It must be said that today the nation is celebrating Kashmir Solidarity Day to resolve to stand by the side of Kashmiris who have not faced Indian atrocities for many decades.