Tazaa News latest news updates,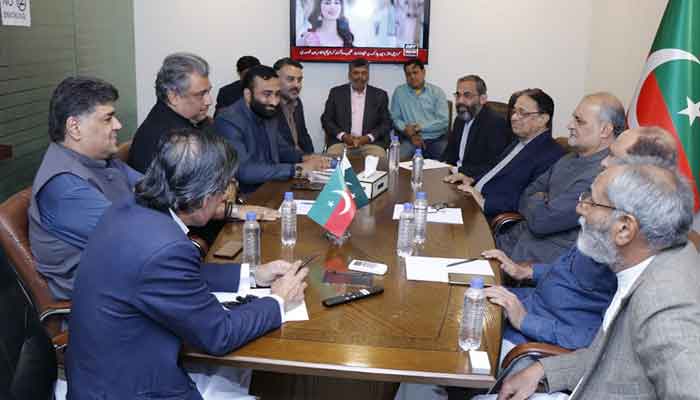 The inside story of the meeting between the leaders of Pakistan Tehreek-e-Insaf and Jamaat-e-Islami was published.

According to sources, in this meeting, Jamaat-e-Islami requested PTI for support of Karachi mayor, but PTI did not give effective response to Jamaat-e-Islami.
Sources say that the meeting between the two parties for the election of the mayor ended without results.
According to PTI sources, PTI leaders claimed at the meeting that it is the second political party in Karachi and said that Tehreek-e-Insaf got 82 seats instead of 46 seats.
Sources said that PTI leaders said that we have won four more seats, Gulshan Iqbal, Nazimabad, Korangi and Moro from Mirbehar, RO has declared victory in all four seats while there are 16 seats. Most of the 16 seats were won by the Islamic Jamaat and the People's Party.
According to the sources, the leaders of PTI also said at this meeting that there is a difference of 5 percent between the first and second places in 14 other seats where the results of several constituencies are pending.
.