Tazaa News latest news updates,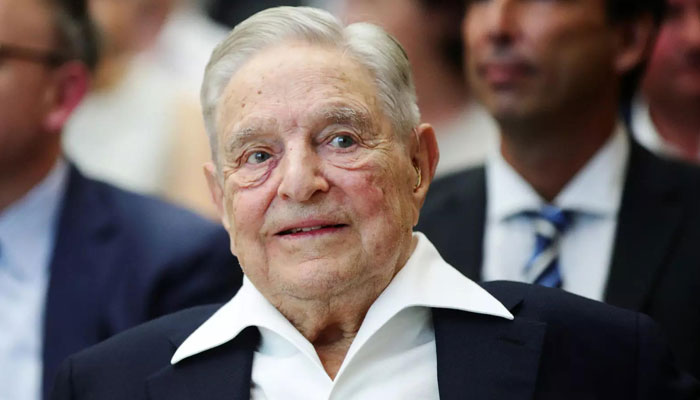 George Soros, the famous American billionaire investor who criticized Narendra Modi, the Prime Minister of India, is in the news a lot these days.
According to foreign media, George Soros has recently raised questions regarding the criticism of Narendra Modi and the report on Gautam Adani.
George Soros has said that Modi is silent on the matter, but he must answer questions from foreign investors and parliament about allegations of fraud and stock manipulation against the billionaire's companies.
George Soros said this would significantly weaken Modi's grip on India's federal government and open the door to much-needed institutional reforms.
He said that I am waiting for the restoration of democracy in India.
On the other hand, BJP has also expressed its stand on George Soros' statement.
BJP Union Minister Smriti Irani termed George Soros' statement as a declaration to destroy India's democratic process and said that there is a war going on against India.
Smriti Irani said that Prime Minister Modi is between this war and the interests of the country.
It should be mentioned that George Soros also criticized Narendra Modi in 2020.
He said that the biggest and most terrible blow to India is that Narendra Modi is creating a democratically elected Hindu nationalist state.
George Soros has said that Modi is collectively targeting occupied Muslim-majority Kashmir and is moving towards depriving millions of Muslims in the country of their citizenship.
George Soros was born in Hungary, a pre-World War II country in Eastern Europe.
They are among the Jews who managed to escape with their lives from the Holocaust and the communist regime.
For more than 40 years, he has been the head of the charity organization Open Funds, which operates in 120 countries.
.