World Bank: Vatsal, a Yale University graduate, sent 600 emails and 80 phone calls for days to land his dream job.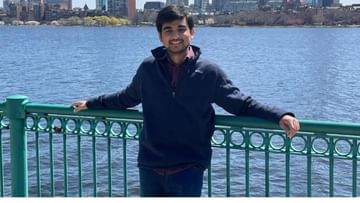 Photo: Social Networks
New Delhi: As the saying goes, there is no substitute for hard work and there are no shortcuts to success, once again a young man named Vatsal Nahata has proven it. Vatsal, a Yale University graduate, spent days answering 600 emails and 80 phone calls to land his dream job. This young man shared the entire incident on LinkedIn. As many have been inspired by Vatsal's success story, many have admired his indomitable mindset.
The journey of this young man started from the beginning of the Corona epidemic in 2020. At that time, Vatsal was in his third year of graduation. He wrote, "I was supposed to graduate in 2 months, but I didn't have a job. As a Yale student, I thought, what's the point of studying at this great institution if I don't have a job? When my parents called and asked how I was doing, I tried to stay strong in front of them. But I was sure that in no way would I return home, my first income would be in dollars, that was my dream."
Nahata said, "In 2 months I made 1,500 connections on LinkedIn, emailed 600 people, and applied for jobs. I even called 80 people and asked them for a job. But many rejected me. Finally my strategy paid off and by the first week of May I had job offers from 4 organizations, and among them I chose the World Bank. OPT agreed to sponsor my visa."
Vatsal, an economics graduate from Delhi's Sriram College of Commerce, said tough times taught him a lot, the power of networking to go far and fight through any situation.
.